Pilates Fitz is running a successful Pilates business but they felt they needed a more professional business presence. The vision for the business was to express its uniqueness in a very competitive market.
We worked with their team to learn more about their core values for the business and discern the unique selling point. This stage is essential in developing clear, bold, and appropriate design solutions.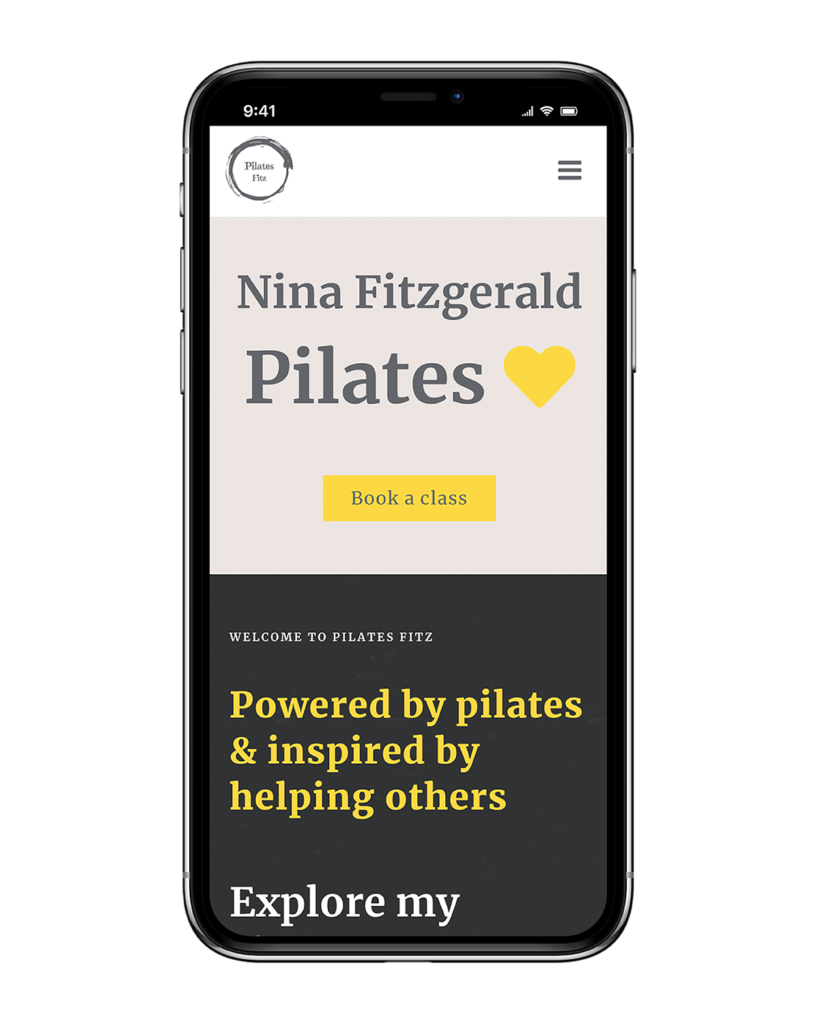 Discussion on the structure of the website and the desire of certain website styles with the team was the first stage. We offered professional guidance on style and structure so the overall design always reflects Pilates Fotz core values.
Since we designed other promotional material we could provide a seamless design approach to her website.
Custom designed promotional material: vouchers, business cards.
A Mobile ready website presence with a contemporary, fresh feel capturing the the Pilates Fitz ethos and unique selling point.